When I was in college, I always shunned dresses in favor of pants or skirts, but now I find myself buying more and more dresses, particularly slim fitting shift dresses. I like them because they are easy and super versatile. I can throw on a sweater and wear it to work, add a blazer and pumps and head to a client meeting or keep it casual with flats on the weekends. A well fitting shift dress in a flattering color is a great staple piece for any wardrobe and it's worth investing in a high quality one because it will look better and last longer.
Here are some great examples of a shift dress done right:
Michelle Obama in pretty purple
The Duchess of Cambridge in Blue
Color block shift from Pippa Middleton
Joan from Mad Men
This look is so classic, and every women can wear it, no matter the season. In the winter I just throw on a pair of tights or knee high boots, but no need to worry about that now with spring coming.
I own shift dresses in white, black and pale purple, but if I could, I would own one in every color. They make getting dresses so much easier.
I'm currently coveting these: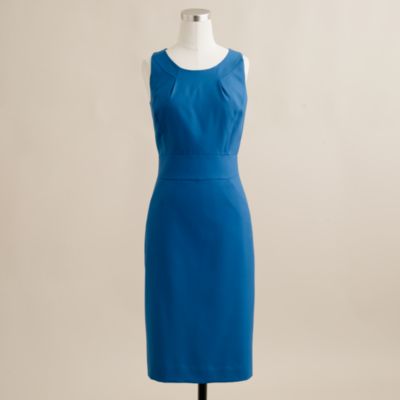 There is only one things to remember when wearing a shift dress and legendary Hollywood costume designer Edith Head said it best: